Robert Huth's partnership with Wes Worgan has been remarkable
Jamie Vardy and RiyadMahrez are getting all the attention in this season for everything that they have accomplished in the Premier League.
The offensive combination of Vardy and Mahrez has seen them scoring a total of 39 goals out of the opening 35 Premier League games.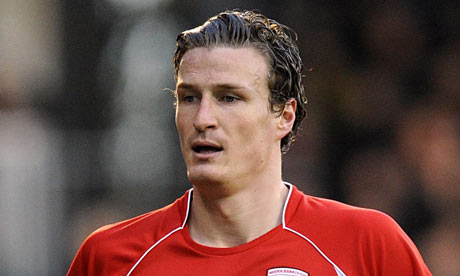 In the world of football, the offensive players and goal-scorers are the ones that receive more recognition and this is why the majority of the Ballon d'Or winners are either forwards or midfielders and it's very rarely when a defender gets a big individual award such as the Ballon d'Or or anything of this nature.
Leicester City are running away with the Premier League title in this season and even though Vardy as well as Mahrez deserve their recognition, Robert Huth and Wes Morgan have turned out to be the most consistent and efficient defensive partnership from the entire Premier League.
Robert Huth and Wes Worgan have been untouchable in this season for Leicester City as they have been performing in just about every single league game as they are the undisputed defensive centre-backs of Claudio Rainieri and have proved their worth at the big stage which is a very surprising thing to see taking into consideration that each of them are over 30 years old and despite their elevated age, both defenders have managed to consistently stay up to par with every other player in the Premier League.
At this point in time, it's not a question if Leicester City are going to win the Premier League but the real question is when will it be accomplished. It's only a matter of time until Claudio Rainieri and his men make history in English football and Robert Huth along with Wes Morgan have to be credited in a big way as these defensive dinosaurs have been outstanding and proved that old-fashioned centre-backs can still perform at a high level.