Brendan Rodgers Confident of Picking up Form Immediately after the Restart
Brendan Rodgers says that he is quite confident about Leicester City managing to pick up where they left off in the Premier league campaign. The Foxes have had a good time under the former Liverpool manager so much so that the team are back to the highs of the Claudio Ranieri days. Leicester are third in the league table with a Champions League spot within touching distance. The club have to hold off pressure from Chelsea and Manchester United to finish in the fourth place and reach the Champions League for the first time since the 2016-17 campaign.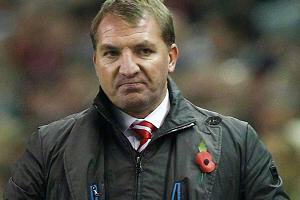 Interestingly, the 16-17 season remains as the only time Leicester reached the Champions League proper. The team has a five point advantage over Chelsea in the fourth place, while there is another three points advantage to Manchester United in the fifth place. However, the two-month break has left an element of uncertainty to the league, as players have not trained and lost fitness during this time. As a team that relies heavily on fitness, Rodgersis aware about the uncertainties that could affect his team but he remains confident about the Leicester being quite good even when the season restarts.
Leicester won just two of the last seven games before the season
came to a halt."We would love to finish the job – so long as it's safe. It will never be quite the same without the supporters.Without supporters there, of course it will be really, really tough because they are an absolutely critical part of what we do.
That's the same for every club.For all clubs, it will be difficult. However, the one thing we're all missing is competition
. Getting that competitive edge back to our game by being able to play, that's what we look forward to," said Rodgers.